Installation and service of all major brands
Serving Lubbock and the South Plains for over 30 years.
Complete line of Ice Machines of any size
Lubbock Commercial Refrigeration
SPECS Refrigeration provides commercial refrigeration, ice machines, scientific refrigeration, and controls solutions throughout Lubbock and West Texas.  With a highly trained crew of technicians fully stocked and ready to roll, we can handle any refrigeration service large or small.
Commercial Refrigeration
We service all brands and sizes of walk-in and reach-in coolers and freezers.  Our expert technicians offer 24-7 emergency refrigeration repair in Lubbock and the surrounding areas.
Ice Machines
We sell and service all major brands of ice machines including Manitowoc, Hoshizaki, Scotsman, Ice-O-Matic, and Follett.  Large or small, we can handle your ice machines in Lubbock.
Scientific Refrigeration
We provide exact temperature control for scientific applications in the medical and research fields.  From extreme cold to extremely sensitive environments, we've got it.
HVAC
We provide heating and air conditioning installation and repair 24/7! With our highly trained technicians, we guarantee that the will get done with advanced equipment and the latest parts.
South Plains Food Bank
Thanks to SPECS Refrigeration for taking care of our freezers & coolers (15+ years) and a big help at the new facility. Quick response to calls, patient with my 1,000 questions, honest and reliable company. Would absolutely recommend and have done so to anyone needing refrigeration service.
Terry H
Compliance Manager
Texas Tech University
As a Biomedical Equipment Technician for Texas Tech University Health Sciences Center, I handle most of the equipment failures we have here without outside assistance, so when I reach out to SPECS, it's because I have a very significant problem. Low temp freezers with cascade refrigerant circuits are difficult to troubleshoot and repair. Compressor replacements are especially tricky in these systems, and that's usually what I hire SPECS for. Darwin and his team have helped me on numerous occasions with compressor replacements on our low temp freezers. I have found the SPECS team is very attentive to detail and is very good at addressing my questions and concerns. I think of SPECS as a partner and not just technicians. They care as much as I do about the results of our projects and repairs, and it shows in the efforts that Darwin and his team bring to our facility. I've had good success with these folks, I think you will too.
Brian D
Biomedical Equipment Technician
Roosevelt ISD
Let me spend a little time telling you about SPECS = Refrigeration, a company that we have grown to trust and rely on for the past fifteen years that I've been the Facility Director for Roosevelt ISD and several years before I came.
SPECS Refrigeration has taken good care of our existing coolers, freezers, and ice makers.  They have also installed our walk-in freezers and walk-in coolers, several ice makers over the years and recently, a couple of commercial reach in refrigerators/freezers.
Pete and his crew are always punctual, timely and efficient any time we have needed their service.  We will continue to take advantage of there professionalism and expertise and would highly recommend them to anyone that has refrigeration needs.
Roy T
Facility Director
Lubbock Christian University
SPECS Refrigeration has been a great company to work with. We have done business with them for well over 10 years. They have always been very professional and easy to work with and all the ice machines that we lease are maintained to the highest level without any issues. I couldn't be happier with the service we get from Pete and his staff. A+ rating, in my opinion.
Dustin D
Director of Sports Medicine
Percival Scientific, Inc.
SPECS is my service company of the year. Very good diagnostics work.
Don D
Customer Service Manager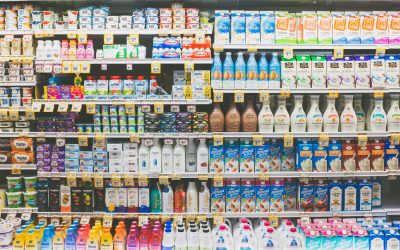 In the intricate world of laboratory science, where precision and reliability are paramount, the role of laboratory refrigeration cannot be overstated. At the forefront of laboratory refrigeration service company is Specs Refrigeration, a company that has become...