Residential Air Conditioner Installation Lubbock | SPECS Refrigeration
The summer (and sometimes spring and fall) months can be brutally hot in west Texas, and we know how important it is to have an air conditioner that is working the way it is supposed to. Flat lands, sunny days, location, and drought all make Lubbock and its surrounding areas prime for days that frequently top 100 degrees in the summer. The hot temperatures can often have you running your air conditioner from March until October without ceasing. When the hot weather hits, it is imperative that you have an air conditioner running. SPECS Refrigeration in Lubbock, Texas, offers air conditioner installation in Lubbock, Texas, and its surrounding areas.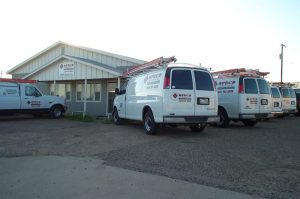 SPECS Refrigeration provides air conditioner installation for your home. Whether you need a unit installed in your new home or one to replace your current unit, we have you covered. Our certified, highly trained technicians are equipped to expertly install all major brands of air conditioners. We ensure that your unit is installed correctly and in a timely fashion so that you are able to remain comfortable and save money on your energy bills.
24 Hour Repair
Schedule Service
Our technicians are highly trained and our trucks are stocked with parts.  We are ready to handle any refrigeration repair in Lubbock.  Our emergency repair service is standing by 24/7.
Schedule Online Now
Give us a Call
Same Day Service
Same day walkin-in and reach-in repair in the Lubbock area.
Service All Brands
All major brands of refrigeration systems & ice machines.
Fully Stocked Trucks
We stock the most common parts for immediate repairs.
Emergency Service
24/7 Expert technicians on call for your needs.